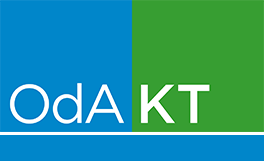 SARSI is a member of OdA KT
On 9 September 2015, following more than 15 years of regulatory process, the Swiss State Secretariat for Education, Research and Innovation (SERI) approved the Higher Federal Examination for complementary therapists.
Switzerland numbers around 12'000 complementary therapy practitioners. Establishing the recognised and protected title "Complementary Therapist with a Federal Diploma" has granted complementary therapy a status that is unique throughout Europe. The new federal diploma ensures a consistent level of training and high quality of treatment.
Structural Integration is recognised as a method of complementary therapy and has been covered by the Federal Examination Regulations since 14 January 2016. Structural Integration practitioners may obtain the Branch Certificate via an equivalence procedure. In a next step, after at least 2 years of professional practice and attendant supervision, and after having passed the Higher Federal Examination, they may earn the title of "Complementary Therapist with a Federal Diploma".
Up-to-date information on this topic is available on the website of the professional body Organisation der Arbeitswelt Komplementär Therapie (OdA KT).